Profile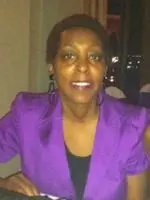 I am best suited in assisting individuals who have a mental health diagnosis with a special emphasis on Mood Disorders. As a therapist, I feel that it is important to meet the you on your level where you are comfortable. I also have over ten years of experience in Career Counseling with emphasis on disabilities and how disabilities impact one's ability to engage and maintain employment. If you are an individual that is tired of being a victim and wants to become victorious in life, please call or to schedule an appointment.
Working in the field of Mental Health has provided me with the experience of assisting individuals from diverse cultural backgrounds. As a therapist I feel that there eight essential skills needed to be successful in life and I would like to provide you with these tools. I also incorporate christian principles to assist individuals to live a full productive life.
I would like to provide you with these tools to assist you to move forward with your goals. The principles and strategies provided are based on solution focused principles. I will also work with you and provide you with resources in the community that may help you.